To become a member of BCCA, simply join any of the four Regional Construction Associations by purchasing an "Industry" level membership. Your Industry membership automatically gives you provincial membership at BCCA, and national membership with the Canadian Construction Association. This "integrated membership" means that your business is immediately connected to other construction businesses across your region, and all the way across BC and Canada.
How is your Association Represented at the BCCA Board?
The BCCA board, which consists of 13 members, our executive committee, and other councils and committees are comprised of our Regional Associations' representatives. This is another way to ensure that BCCA's work matters to you and that we hear about local issues.
Benefits of Integrated Membership
Advocacy and government relations – BCCA maintains an active government relations program aimed at elected and non-elected federal officials to ensure they are well educated about issues of importance to British Columbia's non-residential construction sector and the impacts that changes in provincial policy will have on the industry's competitiveness. As the provincial voice of the sector, BCCA works with our local and regional partners to ensure that a provincial policy framework is developed that permits the construction sector in BC to grow and thrive in a competitive and globalized world. In addition to direct advocacy on provincial issues, BCCA also commissions studies and develops tools to support the advocacy efforts of our partner associations with other provincial and local governments.
Who does BCCA Serve?
BCCA serves all employers in BC's construction sector regardless of membership status or labour affiliation. Advocating to foster an economic and political climate to promote growth, competition, and success for our industry, the BCCA also provides technologies and services to support BC construction businesses of all sizes.
BCCA members are business owners and leaders from across our industry. General and trade contractors, manufacturers, suppliers, allied services, owners and developers, work together to ensure key issues are known and understood by decision-makers and stakeholder groups. These efforts include a focus on procurement, skilled workforce, safety, and ethics. The BCCA and the four Regional Construction Associations operate collaboratively, with an emphasis on driving membership value and realizing the strategic and operational benefits of working closely together. This unified approach is of paramount importance to our work, and one of the most important differentiators for our success.
Get Connected: Become a Member Today!
Find your regional Construction Association
Not sure which region you belong to?
Enter your postal code below.
A valid 6 character BC postal code is required.
Postal Code not in any of the current regions.
Select a region on the map or enter a valid British Columbia postal code in the search area above for contact and membership information on your regional construction association.

Northern Regional Construction Association
3851 18th Avenue
Prince George, BC V2N 1B1
Phone: (250) 563-1744
Fax: (250) 563-1107
Get Membership

Vancouver Island Construction Association
1075 Alston St
Victoria, BC V9A 3S6
Phone: (250) 388-6471
Toll Free: 1 (877) 847-6471
Fax: (250) 388-5183
Get Membership

Vancouver Regional Construction Association
3636 East 4th Avenue
Vancouver, BC V5M 1M3
Phone: (604) 294-3766
Fax: (604) 298-9472
Get Membership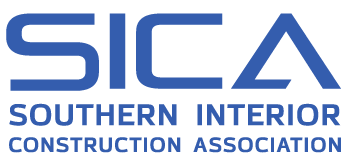 Southern Interior Construction Association
#104-151 Commercial Drive
Kelowna, BC V1X 7W2
Phone: (250) 491-7330
Fax: (250) 491-3929
Get Membership